By Barbara Taylor Bradford
Some years ago, a British magazine called MORE! asked me to compile a list of my favorite things for a feature article. This could be anything from my favorite books, to my favorite products, foods and movies. I recently came across this page while organizing my files at home. I thought it might be fun to update it and share it with you on my blog. Here's what I've come up with…
My idol, tongue-in-cheek, remains Emma Harte, the heroine of my novels A Woman Of Substance & Hold The Dream. Not only because I created her, but also because she has been an inspiration all over the world. More than 30 million copies of A Woman Of Substance have been sold to date. That accounts for a lot of readers who still embrace the concept of strong women characters (real, or in fiction). Jenny Seagrove (pictured above), played the young Emma in the miniseries. Deborah Kerr was the older Emma.



Naturally, my true idol is Margaret Thatcher, who became the most powerful woman in the world, and actually was for eleven years. My biographer, Piers Dudgeon, said that if she hadn't existed I would have invented her. He was right! Because I create women who conquer the world, and she certainly did!

When it comes to men on screen, my hero is Colin Firth. He's got that clean-cut English look that I like. He's handsome, sensitive and a wonderful actor. His Oscar winning role in The King's Speech is one of the best performances ever.
My all-time favorite film is Gone With The Wind. Even when I see it on TV these days, the film still holds up beautifully. Perhaps because of the period costumes the film does not become dated. Clark Gable was the greatest sex-symbol ever. Of recent films, I absolutely adored War Horse, the Steven Spielberg WWI epic. It was a moving and touching story about a young man's love for a magnificent horse, and the horse's love for and dependence on this young man. I sat on the edge of my seat watching that extraordinary film. Spielberg is a genius.
On TV, I've been absorbed by the British TV series Downton Abbey. I've been watching every episode on PBS (now in season two). Julian Fellowes, the creator, has written some powerful segments. His depictions of the aristocracy and the servant class in the Edwardian era is excellent, while the storylines are dramatic and realistic. Costumes beautiful; so are the settings. Gareth Neame, who took the original idea to Fellowes, had a brainstorm!



People often ask me what my favorite book is. I've read many great modern novels. One of my favorite's is the spy series featuring Gabriel Allon written by Daniel Silva. But in terms of all-time classics, I'd have to go with Wuthering Heights by Emily
Brontë
. I suppose I was indirectly inspired by it. It's a Yorkshire novel and I'm a Yorkshire writer after all. My roots will always be in the Dales. I go back there often, but my home is in New York.
My favorite meal is fish and chips. When I was in London recently, a friend and I had an old fashioned fish and chips supper at the Dorchester Hotel of all places, in the Promenade. I had mushy peas, malt vinegar, the lot. I enjoy smoked salmon and caviar, and also like good French cooking, but I prefer English food; you can't beat roast beef and Yorkshire pudding, the latter made by a Yorkshire woman.
When it comes to a drink, I like a glass of B
illecart Salmon

rosé

champagne
. I can tell the difference between champagne brands and I know when I am drinking Billecart
rosé
, even if I haven't seen the bottle.
I'm a great tea drinker. I've got a collection at home and English Breakfast is one of my favorites. Taylor's of Harrogate, from Bettys cafe in Yorkshire, is the brand I prefer.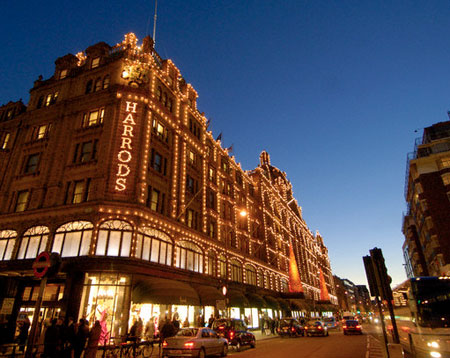 I could joke and say that my favorite department store is Harte's (Emma's store in A Woman Of Substance), but in reality it's not. I like Fortnum and Mason. Everyone thinks that A Woman Of Substance is based on the story of Harrods. But it isn't. The story is fictional. My food department in A Woman Of Substance was similar to the one at Harrods, but that's all.
My favorite item of clothing is a simple black dress. Everyone says that I have good legs, so I like to make the most of them with opaque black stockings and high-heeled shoes.
I use Clinique cosmetics; I think blondes can look very faded without eye make-up and lipstick, so I don't like to go without. I emphasize my green eyes with a hint of purple eye shadow. It works best over brown shadow.
Frank Sinatra is the best. My favorite song of his is One For My Baby & One More For The Road. Other artists I like include Barbra Streisand and Neil Sedaka.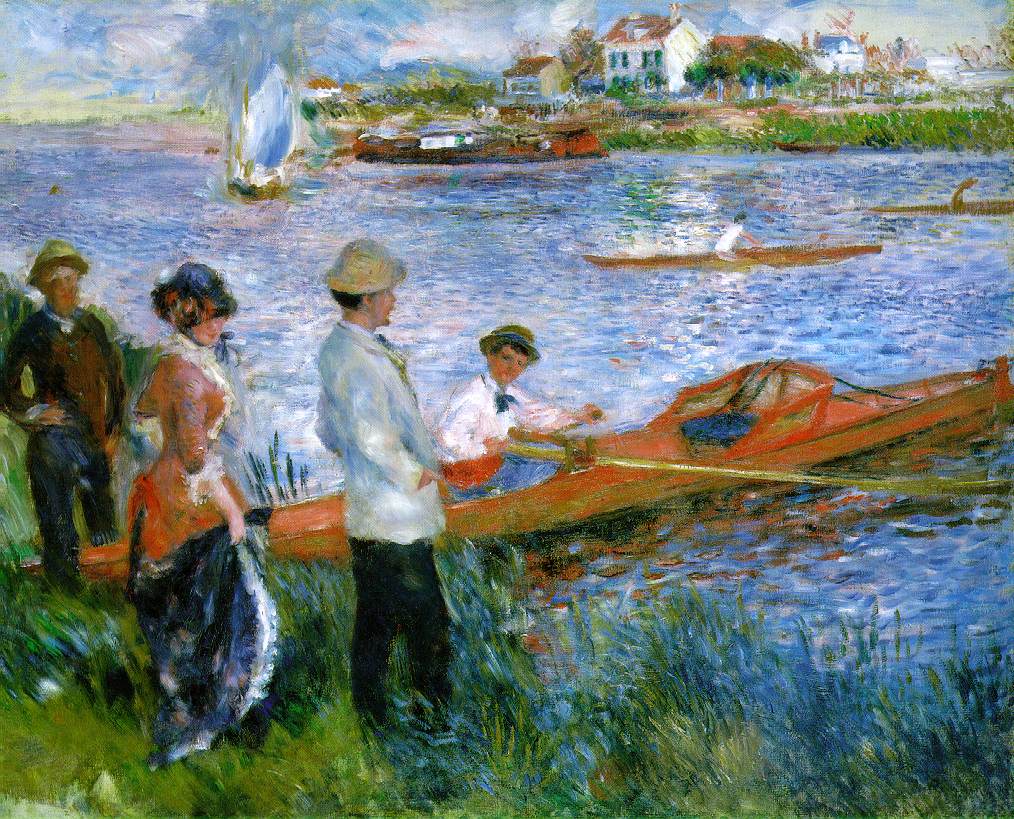 Although I have English taste in decorating, and admire certain English painters, such as J.M.W. Turner, Gainsborough, and Sir Joshua Reynolds, I am addicted to the great Impressionists and Post-Impressionists, who were painting in France in the 1800s. Renior is my favorite, but I also love the paintings of
Cézanne, Degas and Gaugin.
I hope you all enjoyed reading my list of favorite things. I would love to hear your lists of your favorites in return...